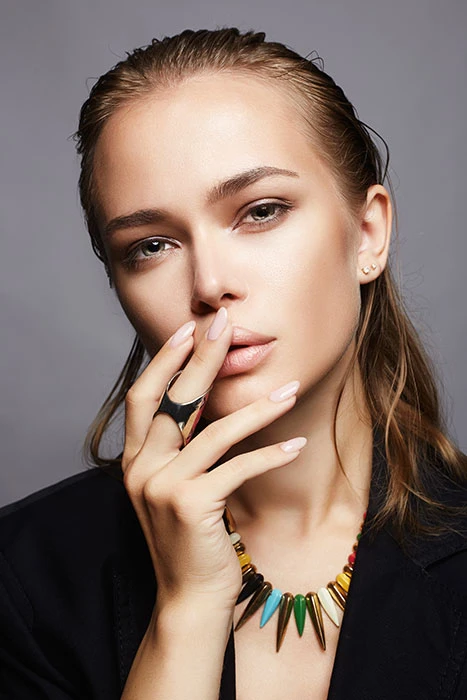 Rumi Nail Bar
Nails | Eyelash | Facial | Wax
Our salon offers a unique beauty and wellness journey tailored to your specific well-being needs. Featuring natural organic services and result-driven treatments, we are committed to providing you with insight into a better, healthier state-being.
Order Now
View Menu
Our Story
Rumi is an all-gender boutique salon created for everyone.
We specialize in manicures, pedicures, facials, waxing and lashes.
When you experience Rumi, you experience the gold standard.
Our mission is to build and maintain a relationship with our clients by providing a warm and welcoming atmosphere with attentive staff all while maintaining utmost sanitation and using safe premium products.
It is our priority to safely provide our clients with indulgent nail care and beauty services while maintaining the industry's highest level of cleanliness and sterilization. Our space is equipped with an advanced ventilation system to ensure clean air.
Our focus is to create a personal experience that's designed to be truly valuable for each individual's well-being. At Rumi, we believe that self-care is essential to nurturing mental, emotional and physical health from the inside out. It's no secret that when we feel good on the inside, we glow on the outside. Self-care, whether it's getting a rejuvenating facial or applying color to your nails can provide mood boosting benefits. Self-care offers a chance for relaxation and renewal of the mind, body and soul.
We invite you to indulge yourself with the Rumi experience. Our highly trained professionals are committed to your well-being by providing premium services in a clean and welcoming luxurious modern spa. All are welcome.
"A woman should always feel great about herself"